Pajama shirts: 11 stylish Christmas shopping ideas
The pajama shirts have become one of the craziest trends. Surprisingly it is a sophisticated and elegant garment in its most sensual version, but there is also room for fine striped models in different and daring proposals, ideal for casual style day looks. What is clear is that the clothes of being at home have a double life (and use). When to show each of them?
Shirts loaded with sensuality
The fabric, the cut and the prints correspond to the pajamas, but not to the flannel pajamas, if not to those of fine fabrics, silks in many cases, and of imposing falls. The collared shirts with flap are ideal with jeans inside and outside with leggings are best loose skirts is better wear them inside. The price of this nude male button down shirt from Zara is 25.95 dollars.
The brands propose different designs, almost always oversize, increasingly sophisticated and adding original touches like fringes, mixing fabrics creating elegant designs. Of course there is no lack of smooth models that are no longer only black or white, the color range extends to other shades. Model black velvet of Intropia whose price is 140 dollars.
Smooth models have given way to stamped proposals, both feminine and exotic flowers as masculine paintings. Both are the most repeated print. A very fine example we see in this design of black Zara with green flowers, whose price is 39.95 dollars.
If you fancy a more eye-catching pattern to give a touch of color to the dark winter this Trucco proposal is ideal for day looks, perfect to combine with jeans or black pants. Its price is 34.97 dollars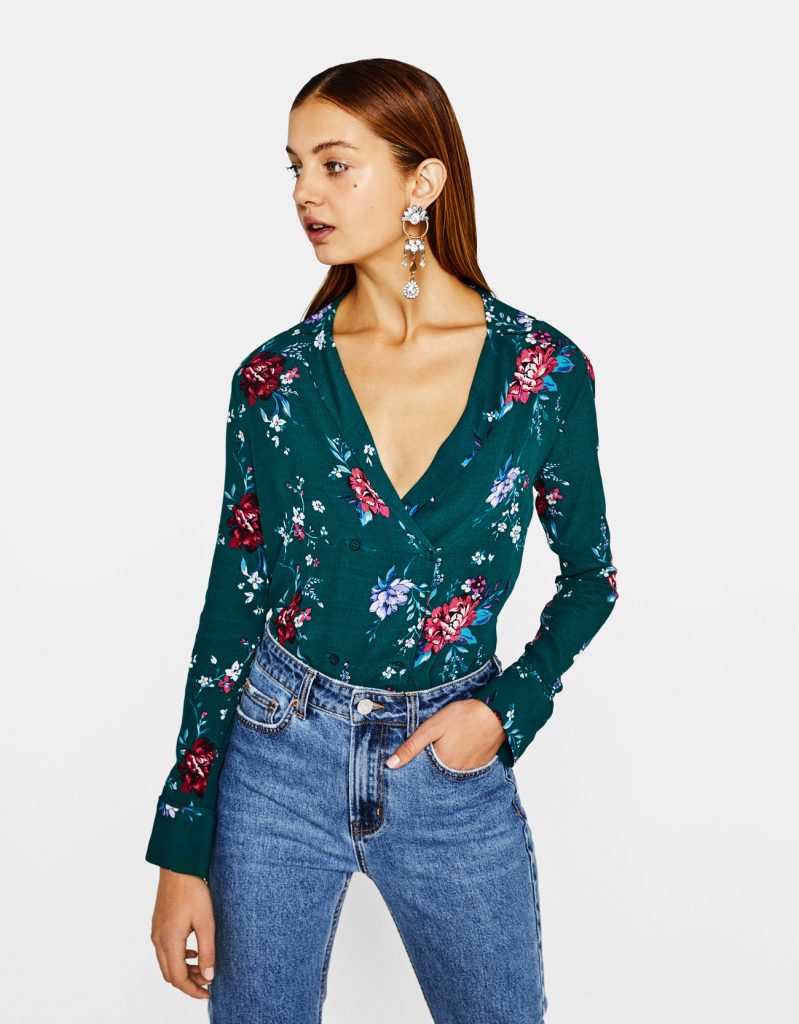 Another exotic option is this Bershka whose price is 19.99 dollars.
You may also like: 17 black party dresses that are a real crush 
The black shirts are the most wearable and easy to combine, both for day looks to go to the office in the latest fashion, as for night outfits. This black model of Mango costs 17.99 dollars.
The winter nights are dressed in velvet. And is that the velvet trend has reached pajama shirts with very sophisticated options like this model adorned with Zara fringes. Its price is 59.95 dollars.
The most masculine and informal styles are dressed in pictures. The best example we see in this model of Mango 17.99 dollars.
Striped shirts for casual style looks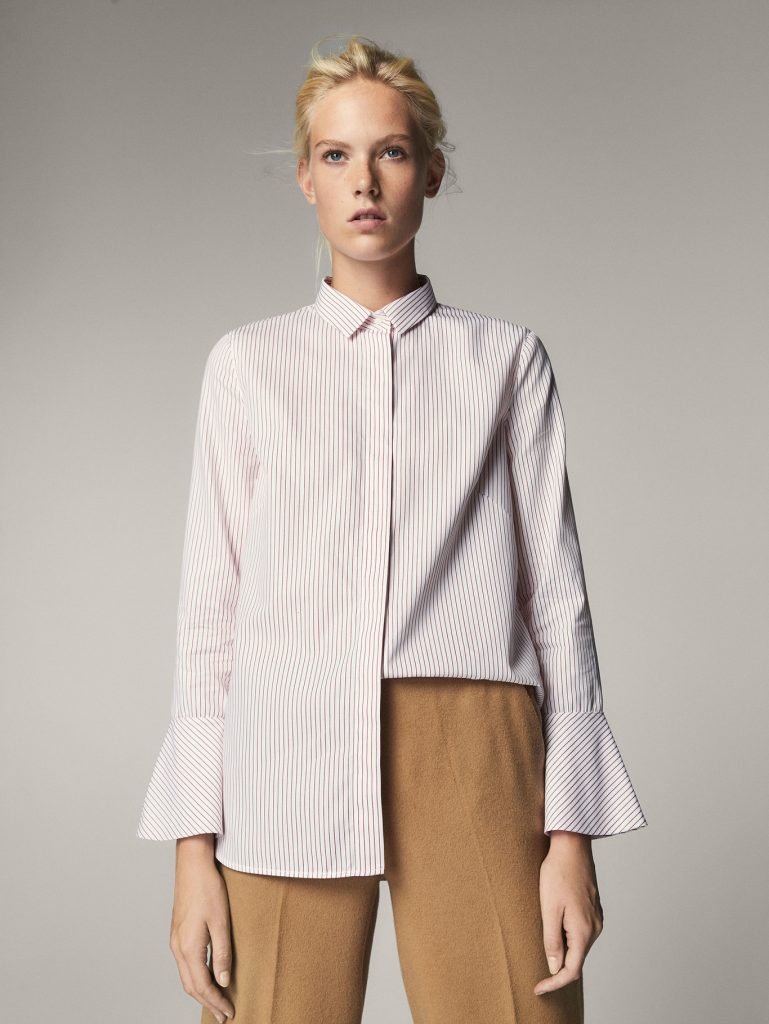 Another option of pajama shirts are those corresponding to the more masculine designs of oversize cut , with a fine striped or plain print. Models that reinvent themselves with details of ruffles, shoulders to the air or of originals gathered in the sleeves
Shirt of shoulders to the air of cover of Imiloa 120 dollars
Striped shirt with ruffles on the sleeves Massimo Dutti 49.95 dollars
Pink oversize shirt from Stradivarius 19.95 dollars
Shirts of puffed sleeves of Imiloa 174 dollars
You may also likehttp://pearsonstyle.com/is-your-subconscious-shopping-for-you/
About Author