How to Dress Simple but Stylish? 10 Smart Style
Who doesn't like to dress elegantly without using expensive clothes? Do you know how to dress simple but stylish? Well, that is not entirely impossible, because thanks to a little creativity and imagination we can wear a pretty elegant outfit using some garments that we can have in our basic wardrobe.
How to dress simple but stylish?
Casual clothing can be the element that enhances that elegant style you want to wear. Do not despise that white shirt that you never wear, or those plain pants that you think are only used to be at home. Imagine jeans in your elegant style. Impossible? No. They look perfect if you combine them in the most appropriate way.
Renew your look by combining these casual clothes, you'll love how they look in your outfit. The elegant is not boring and ostentatious. The elegant is in simplicity and creativity.
Basic white t-shirt
Do you have a white t-shirt? Well, don't you think of wearing pajamas? Wear it with high-waisted or waist-length pants and tuck it under it. It will be an elegant and polished style, yes, do not use many accessories to give it a minimalist style.
Plain black pant
Plain black pants can help you have a more versatile, elegant style. You should wear this type of pants with a top or an elegant blouse. To add a touch of elegance, you can use some elegant accessories.
Elegant with jeans pant
If you are a fan of jeans, you can also go to the office with them. How? Very simple, wear an elegant blouse and blazer and add luxury accessories. You can also bend the cast of your pants, also wear high heels.
Taylor Swift Look
This is a very peculiar outfit, and you can see it in the arch famous Taylor Swift. All you have to do is combine pieces of the same color and just add a detail of another color.
Flight skirts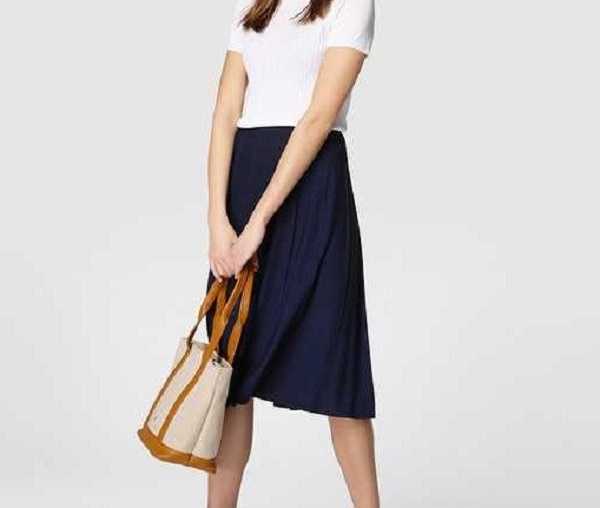 If you are fascinated by flight skirts, this style is made for you. You could incorporate the wind and comfortable skirt. You enjoy it much more in the summer. A white t-shirt with this skirt will attract all eyes.
Sweater with dress
Loose sweaters are something we usually wear at home. But what if we combine it with a sleeveless dress? It is phenomenal.
Smart casual style
If you are tired of wearing classic trousers and blouses, this outfit is for you. All you have to do is add some colorful heels and an elegant accessory that matches them. Try using your usual casual style.
Elegant accessories
Do not believe that everything is about the clothes you wear. You also have to know how to choose the accessories that will accompany your style. If you are in summer, implement this outfit.
Elegant white sneakers
Who said white sneakers are not elegant? You can wear them with an elegant and simple skirt or dress, without prints. You will see how it will be spectacular.
Elegant with basic clothes
Do you want to look more elegant and only have basic clothes? All you have to do is think well of the accessories that will accompany your look of the day. Look how an elegant bag can transform your style.
About Author