Stradivarius Spring-Summer 2017, a collection full of inspirations
Stradivarius Spring-Summer 2017comes loaded with new features.The brandlow costdebuts today with itsfirst menswear collectionand wide thebeauty linethat already has been on sale since last October.Regarding the new proposals, the futuristic influences in garments and the inspirations of other high-end firms stand out, especially in the matter of complements.You'll love it!
The most futuristic side of Stradivarius
Stradivariuskicks off February with its summer 2017 collection, available in stores now.This season the clothesdenimare combined with techniques qualitiesavant-garde style.Line isSci-Fi,with metallic accents loaded designs, ties, stampings and metallic silver and gold fabrics.
Thetrench coat ortrenchis the most outstanding to wear during halftime garment.Classic cut models in different fabrics.
The 'denim' can never be missing
Thedenim line,an undisputed classic brand, reinvents itself withvery striking frayed, torn clothes,and especially highlights thereworked:new denim pieces created directly fromjeansold.The shots of thejeansbecome higher and low become important.
Thejeanswashed and worn mixed with splashes of color, which highlights the mention of MTV on sweatshirts and shirts in pureeighties style.Proposals are completed with cowgirls, sexy jacketstop cropand even backpacks with flowers.
You may also like to read another article on Dress24H: These are the 11 Zara clothing you should buy in your last hours of rebates and so that will combine
Look rebel
Thebikeris the perfect bet to createlooksrockers.Models with fringes and tacks, which become the ideal bet to achieve a casual and feminine style every time.It is combined with t-shirts of music groups and skirts with details of ruffles and loops.
Look Corsair
What the brand defines aslookprivateer is packed withshirts of bright volumes.They are the protagonists of this first designs with ruffles,lace ups,ties, asymmetries … highlights marking waist bodices, jackets and romantic silhouettes tamer.
Overlays garments, sleevesoversize,details fantasy, shirt dresses … a fantastic collection complete with color notes come in yellow, pink, red and blue klein.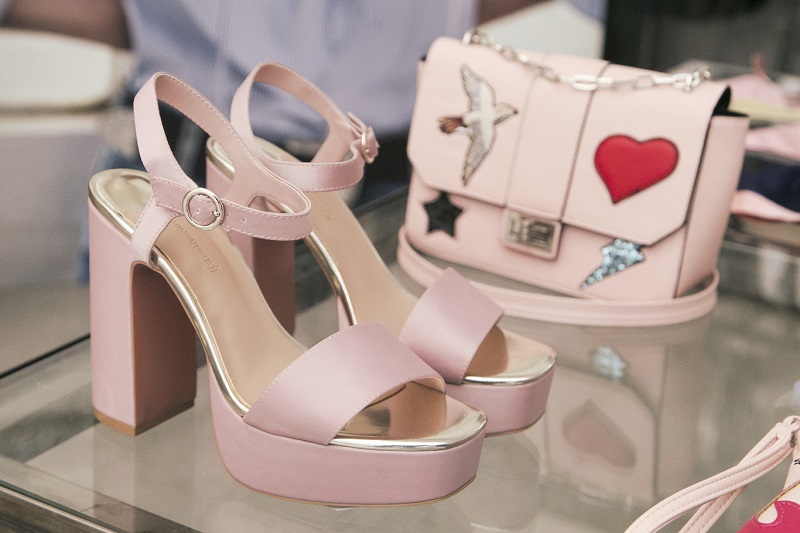 Inspirational add-ons
The complements are simply ideal, especially the handbags.Designs inspired by high-end brands such as Gucci or Balenciaga and medium brands such as Pinko.Sandals with striking platforms and wide heels, models with colored tassels and moccasins in all versions: golds, silver and black mules with or without hair Gucci clones.
About Author