These women conquered the covers of magazines, became our benchmarks of beauty and the embodiment of the dream of any man. Looking at these women, you can be inspired and flourish.
Marilyn Monroe
The phenomenon that turned the twentieth-century mens presentation of real female beauty. 10 years before the official start of the sexual revolution, Monroe made it in the minds of contemporaries. All those who were before Marilyn, and all those who began their careers after her, were subjects for comparison with the Hollywood diva number 1. It is an impossible dream, the promise of unthinkable pleasure. Women repainted their hair and did make-up "a la Monroe", while men, hugging their girlfriends, imagined that it was Merlin. She was everywhere: on posters, in movies, on postcards, on photographs on calendars. She starred in movies, was rich and famous.
Audrey Hepburn
Certainly, she was a symbol of the elegance of her time: her style and make-up corresponded to minimal graphics trends. Unlike Monroe, with her uniquely passionate images, Hepburn became an icon of new femininity and beauty – intelligent, restrained, positive. For a noble look, it is not necessary to have breakfast with Tiffany, it is enough to have wide eyebrows, big naive eyes and expressive cheekbones, like Audrey Hepburn – these traits turned the actress from a fashion icon into a beauty legend. More than half of modern movie and theater stars called Audrey their main teacher and actress, whose roles inspired them to start their own careers. It is thanks to Hepburn that the term babydoll face becomes popular – Audreys features were so plastic and harmonious that it was easy to sculpt any images from the actress. However,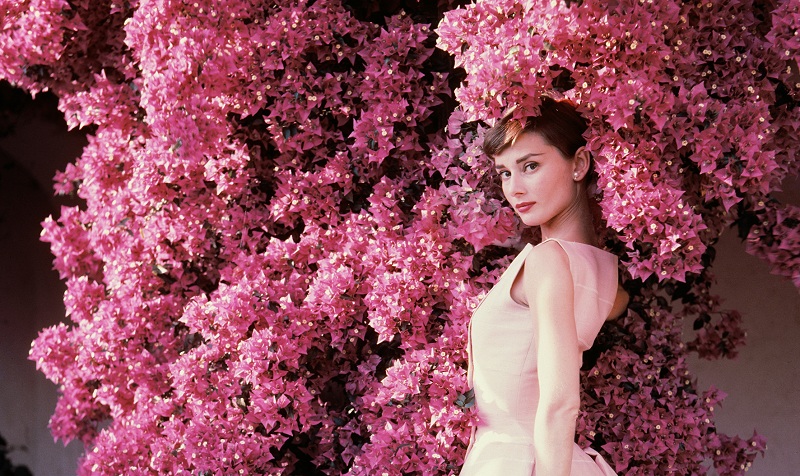 Sophia Loren
There is a lot of evidence that, in her 81, Loren remains a beauty icon, – Dolce & Gabbana, for example, recently released a lipstick in her honor. But earlier, of course, the actress was much more excited by the imagination of men and women around the world: a lush bust, curved hips, big attracting eyes, and sensually parted lips. She popularized of feminine forms, as well as the owner of luxurious black curls, lush lips, eyes with a magnetic look – will be decades, and the girls will continue to envy these features.
Elizabeth Taylor
In the image of Cleopatra Taylor for a long time, everyone remembers her royal beauty. However, in life, the actress looked like a blue-blooded person – all thanks to black curls, light blue eyes that stood out strongly against this dark background, and permanently red lips.
Marlene Dietrich
The attractive beauty of Marlene was made by her image of a cold femme fatale with a haughty look, a mocking bend of thin eyebrows, sculpted cheekbones and bold red lipstick – many of the iron ladies of our time follow her example.
Princess Diana
There is no doubt that the beautiful princess was made mostly bright, kind eyes and a radiant smile. But the standard rules for self-care, as makeup artist Diana Mary Greenwell once said, she did not ignore either – moisturizing and cleansing were her main beauty habits; She did not forget about proper nutrition and good sleep, which are also important for maintaining beauty.
Greta Garbo
Few people now come to mind to follow the beauty trends of the 20s, unless the plans include a party in the bored style of Gatsby (certainly with the song A Little Party Never Killed Anybody on the repetition). Nevertheless, Greta Garbo still remains a beauty icon – with her eyebrows, threads, eyes set up, narrow lips accentuated by lipstick and a short haircut that had only just become fashionable by that time.
Grace Kelly
She is the role model for all the fine and perfectionist women. Neat golden curls, removed from the face, and the same neat, natural makeup without going over with makeup – this is the standard of beauty that asked Kelly.
About Author