Jeans are the best option to wear 365 days a year and these looks prove it
Try to imagine a worldwithout jeans.Exactly, our mind is not capable of assimilating it and just wonders what we would do?How would we dress our day to day?Obviously there are many options: skirts, dresses,trousers… But there is nothing as effective asjeans.They marry all the garments, adapt to all styles and areable to transform our lookaccording to how we wear them andthese imagesprove it.
Touch sport
There is nothing more pleasant than a relaxed Sunday taking the vermouth in a terrace.Our mind is so carefree and disconnected that you just need some worn jeans anda sweatshirt to be perfect.Who needs more?
High collar and heel
With the arrival of autumn andthe transitional period, long jeans live their best moment.Combined with a tight body with long sleeves and high neck, together with high-heeled shoes we will obtain a result ofsumma cum laude.Simplicity means success.
You may also like to read: Why find your classic Levi's, which feels like a glove, is a matter of success secured in the spring?
Bells … In the sleeves
They say that the bell trousers come back every year, but the truth is that these are also installed in the sleeves of our sweaters.Basic colors like black will highlight ourvintage jeans.
The body of the crime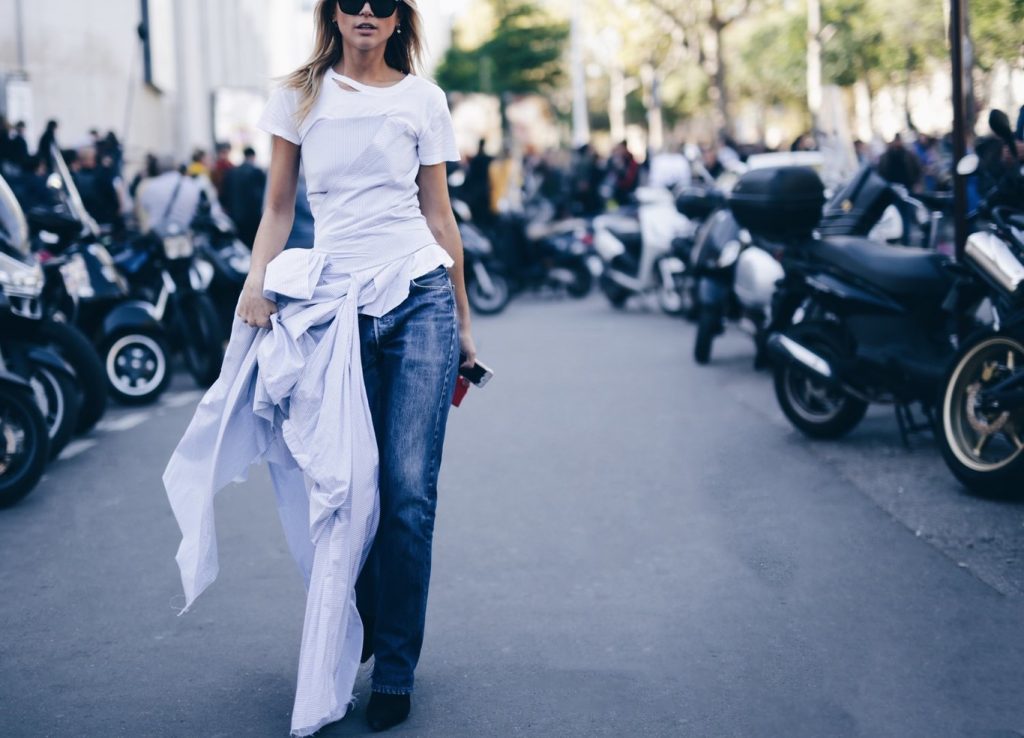 For those days when the body demands march (and dares everything), combine yourboyfriend style pantswith a tight, draped and asymmetrical body.Opposing poles attract, and these two pieces of disparate styles marry the first.
With shirt and lacing
This type of pants can accompany you to the office if you combine it correctly.And ablouse with a bow on the neckseems to be the answer to all your doubts.
About Author