The baroque style of YolanCris 2017 brides collection, only suitable for brides with personality
After all fashion weeks, it has started the New York International Bridal Week. The first Spanish firm has been parading YolanCris with its collection Studio 2017, in the Hotel Prince George Ballroom. A sample in which highlighted the baroque creations stamped and filled with rich embroidered details.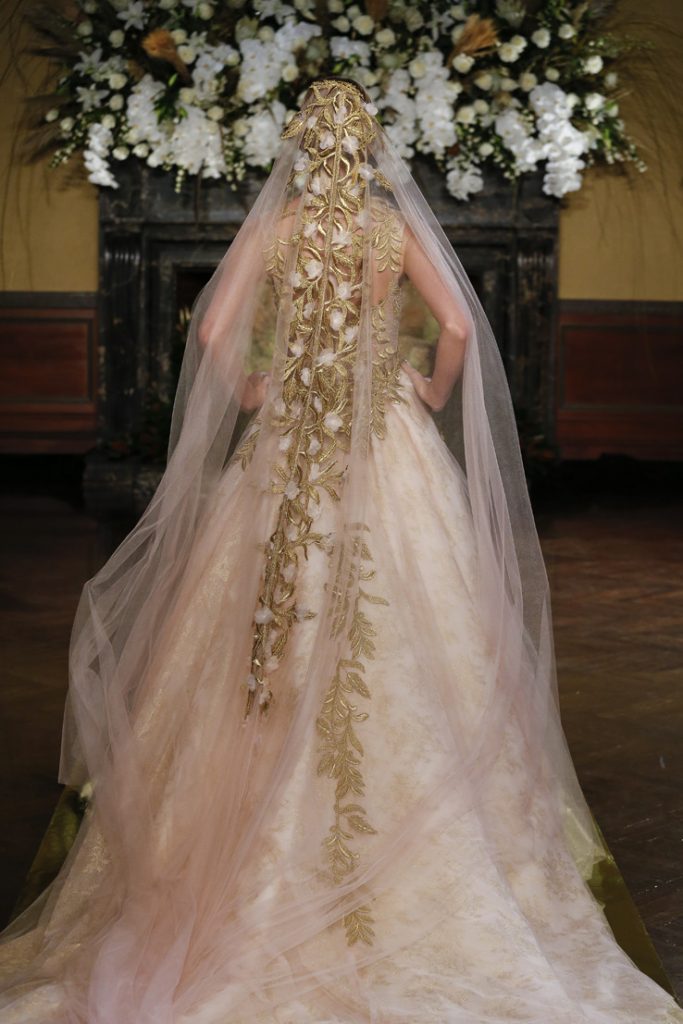 The sisters Yolanda and Cristina have been restyled. Her boho designs, a classic of the firm, are now Baroque. The designers propose dresses laden with romanticism and fragility that evoke the Victorian era, seen through the eyes of the great masters of painting as Alma Tadema, El Greco, Murillo, Goya, Delacroix … inspiration.
Victorian – inspired dresses, which highlight the richness of the fabrics: lace, lace, organza or tulle embroidered with fine jewels making floral patterns. Ornate, bold and different designs, only suitable for brides with personality.
You may also like to read another article on Dress24H: Tips for choosing the wedding dress
The new girlfriend proposed by Yolan Cris dare with color: pink dresses aged glittering with gold flecks of applications in copper tones and champagne, blush color and prints bride dresses stand out among other totally blank.
The most chic bride dares to combine textures, transparencies and chiffon dresses with thick skirts or dresses flowers crpe filled with stoles pleated tulle flounces.
About Author