The fall collection of YSL is a real scandal
Yes, more than anything because the collection has been called YSL Scandal Fall 2016, but also because once again we again offer precious products, objects of desire that all would want in our toilet bags, colorful and good vibrations, a great way starting this fall.
You cannot lose what you also because very soon, and I'll be able to offer a personal view of some of the products that this testing.
As you can see, Cara Delevingne again the image of this collection of YSL, yes, this time sporting a fringe that had not seen before.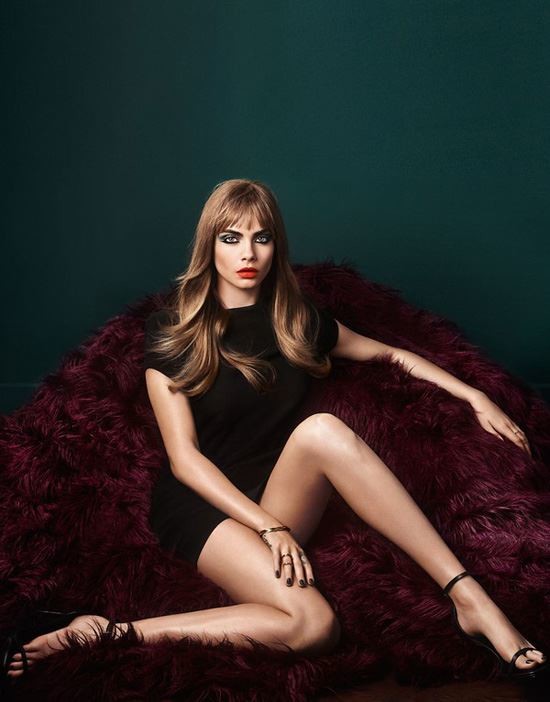 I start talking about this palette of eyeshadows that YSL launches limited edition and will delight many of you. I commented that it has fallen into my hands and, despite that first seemed strange colors, the quality is GONE and the infinite possibilities, especially for autumn.
It has five colors ranging from the mole, the eggplant, teal, gold and beige clarito. It's beautiful. Its price is about 58 and soon will tell more about it.
We continue with liquid shadows. Yes, YSL also joins this trend that makes life easier considerably, especially to all those who, like me, are not very apaadas applying the shadows with brushes and paint brushes.
It is three shades of throwing a light brown, another in dark green and other dark brown, which are made with 40% water and have an applicator that makes it easier if it fits wear it on our eyelids. Its price is about 30 $ more or less and one of them also has fallen me so I talk about it soon.
13 Velvet Beige
14 Fur Green
16 Plum Suede
We follow three matte lipsticks whose price is about 35 $. This fall cannot help buthave at least one matte lipstick is the trend.
211 Decadent Pink – red coral
Alternative 212 Plum – Garnet
213 Orange Seventies – Orange
And more lip products in two different versions and typical in YSL.
Those on the left are the YSL Baby Doll Kiss & Blush, such that the same apply to blush and lips for that cost about 40 $. They are available in two colors, one pulling more pink and red coral another:
18 Rose Provacant
19 Corail sulfureux
You may also like to read another article on Dress24H: Complexion perfection, thanks to makeup Diorskin Forever
And then we have the Volupte In Oil lip throwing limited edition for about 30 $ in two colors also:
9 Make Me Nude – a peach tone gold
10 Kiss Me Red – Red
Last but not least, it is the eyeliner Eye Marker, thanks to its thickness, allows us tocreate the most varied delineated.
On the other hand, we have the nail polishes that can never fail.
76 Fur Green – the intense green
77 Vintage Plum – aubergine
Well, I said, an outrageous collection of which they will speak in more detail when testing products.
About Author