How to Remove Gelish at Home Quickly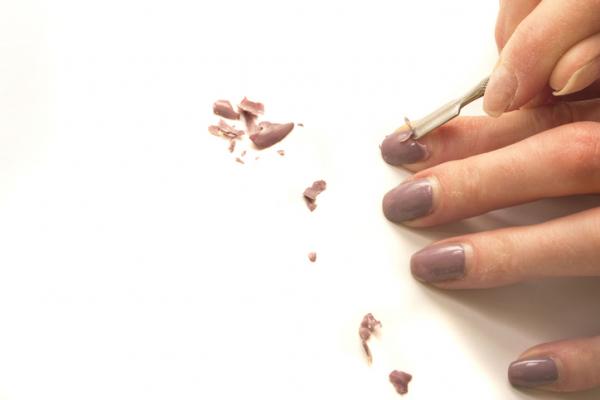 Gellish is a type of semi-permanent enamel that, like others of its kind, can be difficult to remove at home. It usually lasts for about 3 weeks, so to maintain the good appearance of the nails, it must be removed or renewed in that period. However, you may not have liked how it turned out or you may not have time to go to have it removed in a beauty center. If that's the case, we want to tell you How to remove gelish at home.
In this article, we will give you all the keys and techniques you need to remove gelish, even if you don't have acetone or aluminum. It's a good idea to do it correctly so you don't damage your nails, so read on and let's get started!
How to remove gelish?
The first method that we propose requires that you have acetone and aluminum at home, although later we will give you other options if you do not have either of these two products. It is one of the most widely used ways to remove long-lasting enamels at home. You just have to follow these steps.
Dip a speck or a cotton pad in acetone so that it is well impregnated with the product.
Put the cotton on top of the nail and cover it with a strip of aluminum foil. Do the same with each finger.
Aluminum will enhance the effects of acetone, so let your hand sit for about 40 to 50 minutes.
Remove the foil and check that the gelish has started to peel off from your nail. If not, wrap and leave for longer.
Use an orange stick to remove the detached gelish and finish removing the enamel with acetone.
Advantages: You can remove the gelish without pure acetone and without specialized products.
Disadvantages: Placing the foil on your fingers can be challenging. If possible, ask for help setting it up.
Remove the gelish with gloves
If you like gelish and you usually remove the product from your nails, surely you know the tools to facilitate removal at home such as silicone plugs or thimbles. These are small thimbles that are filled with acetone in which you insert the finger so that the nail is soaked with the product.
But if you do not have a thimble at home and you have no option to purchase it, we propose a homemade alternative. For this you only need some gloves (they can be latex), an orange stick and pure acetone.
File the enamel with a fine file or polishing pad to remove shine from the nail.
Blow the glove a little so that air enters and the area of ​​the fingers takes shape.
Then pour acetone into the gloves until the tips of the fingers are filled with product.
Once that is done, put your hand in the glove and leave your arm down to avoid spilling the liquid. To put on the other glove you have two options: have someone help you or wait to finish the process on the first hand.
Leave an exposure time of 15-20 minutes.
After this time, remove your hand from the glove and, with the help of an orange stick or a metal pusher, remove the product with gentle movements that begin in the cuticle area and end at the free edge.
To finish, apply cuticle oil and moisturizer on the hands.
Advantages: You don't need aluminum foil and it's a less cumbersome method than wrapping paper nails.
Disadvantages: If you do not have someone to help you, it is a slower process because you will have to do one hand first and then the other.
You may like also to read https://wakeweb.co.uk/
About Author